Antonio was enjoying a cup of tea and some rare winter sunshine as it gently warmed him through the glass of Agar Hall's conservatory.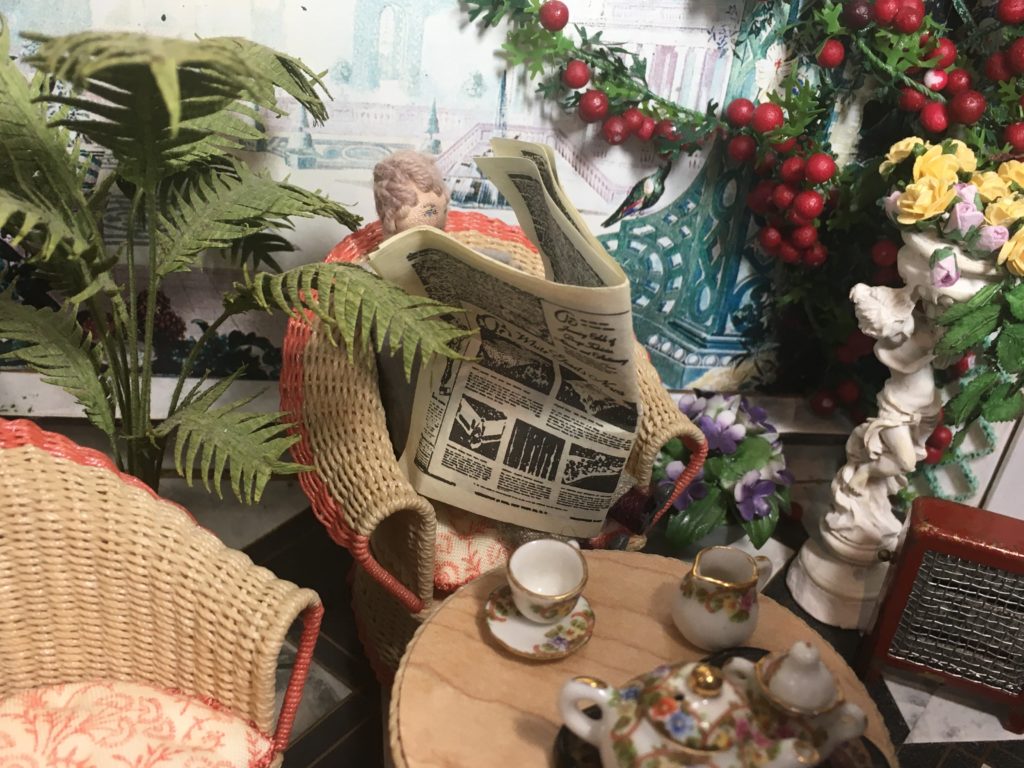 He was feeling rather self-congratulatory; it really was quite a clever idea he'd had. And, with help from a good bottle of single malt, getting Rabbie's agreement had been a cinch.
And, so far at least, he thought, tapping a knuckle on his wicker chair for luck, Joyce hadn't gotten wind of any of it and therefore all was going swimmingly.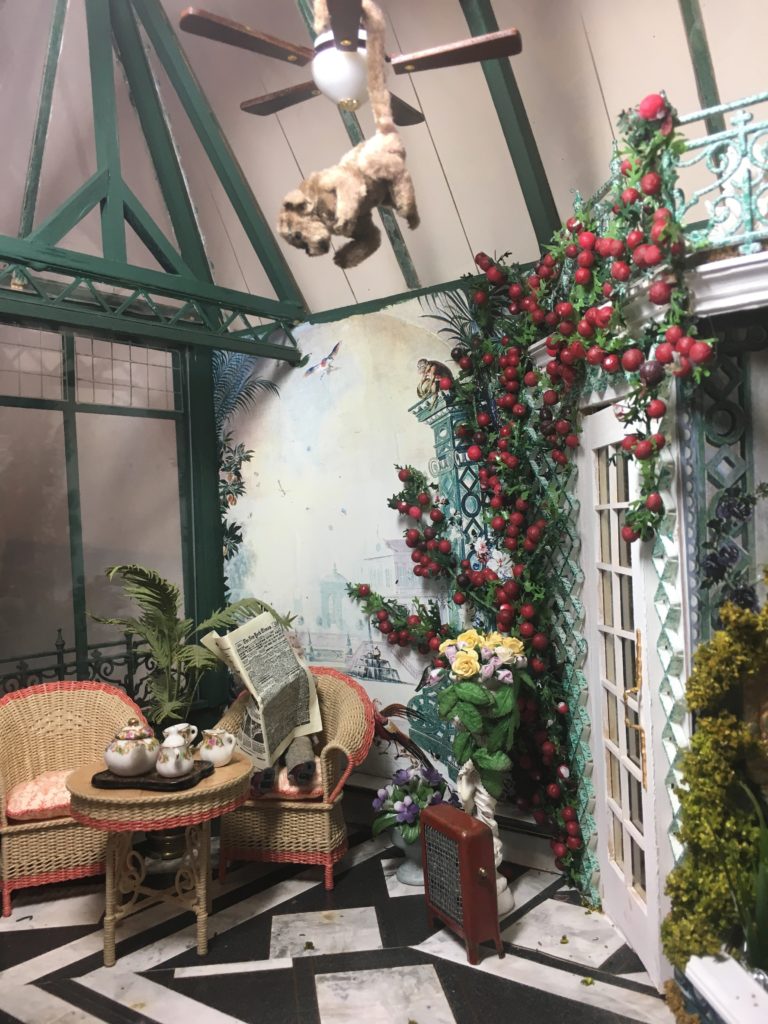 Or should that be swingingly? he chuckled to himself as a piercing screech from Cameron shattered the tranquility of the room and he looked up to see his simian side-kick dangling from the ceiling fan by his tail.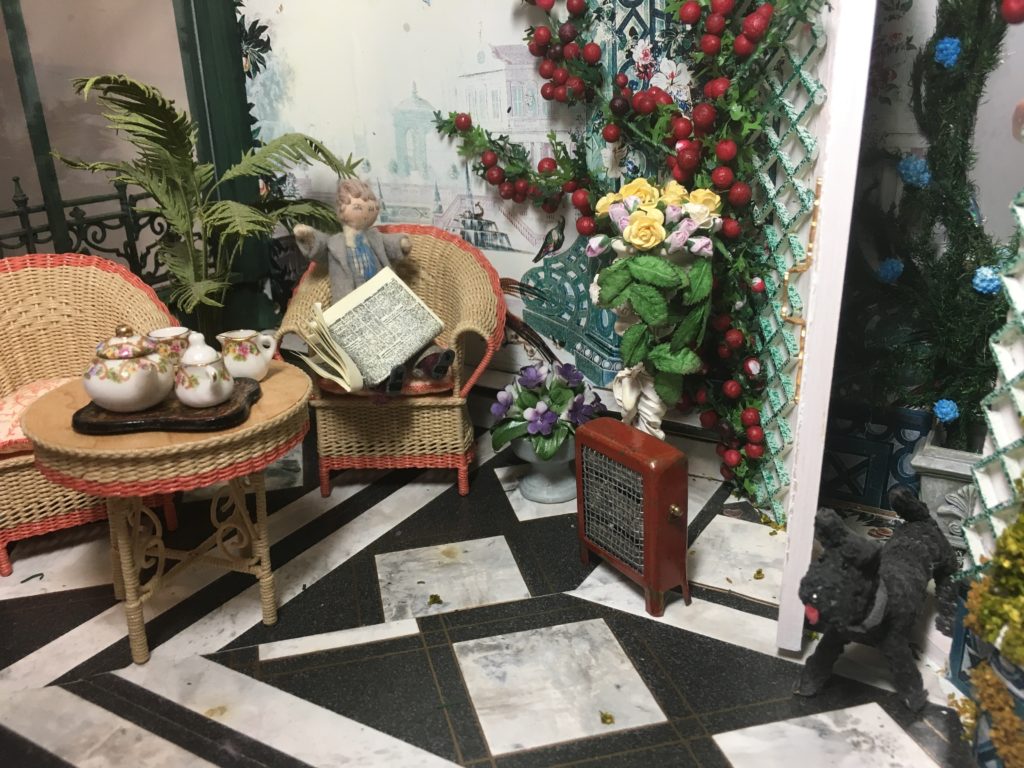 Looking to investigate the peculiar noises reaching his (but hopefully not Joyce's) sensitive ears, Rabbie's faithful hound Scrag chose that moment to nose his way through the doorway into the conservatory, reminding Antonio that he wanted to have a word with Rabbie before he left.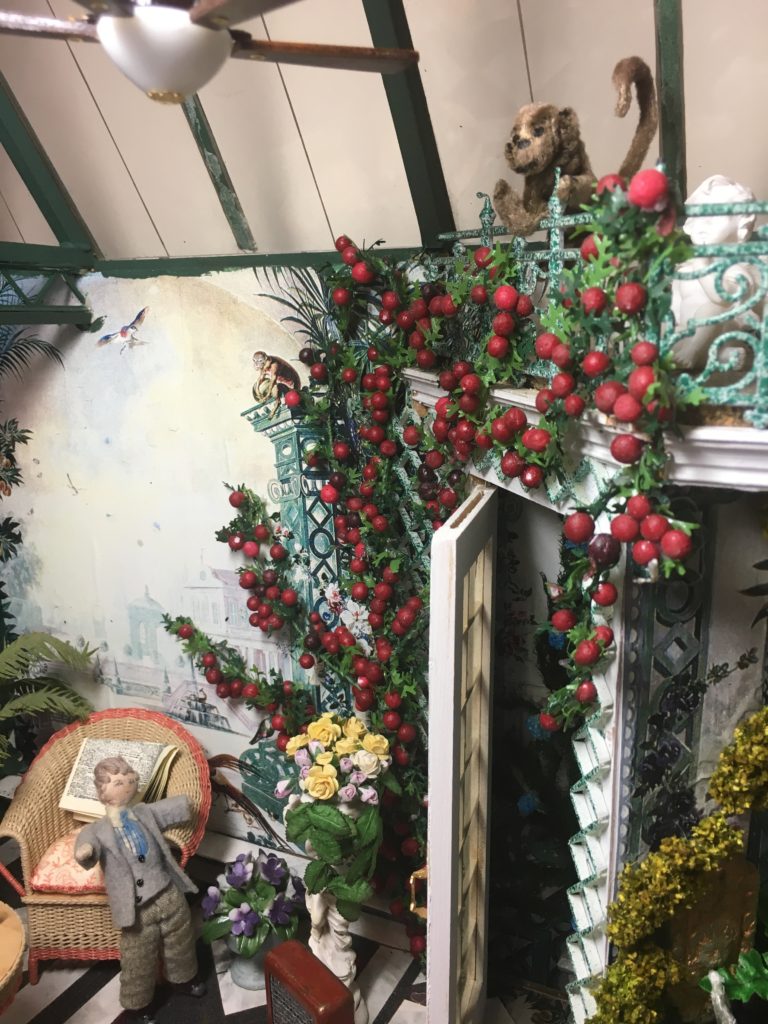 "Time's up Cameron!" he called up to his cheeky companion who was by now sitting on the parapet above the door, "I shouldn't bother trying to impress Muriel, she's only a painting you know!" he added with another chuckle. My goodness, he thought to himself, I am on fine, witty form this morning!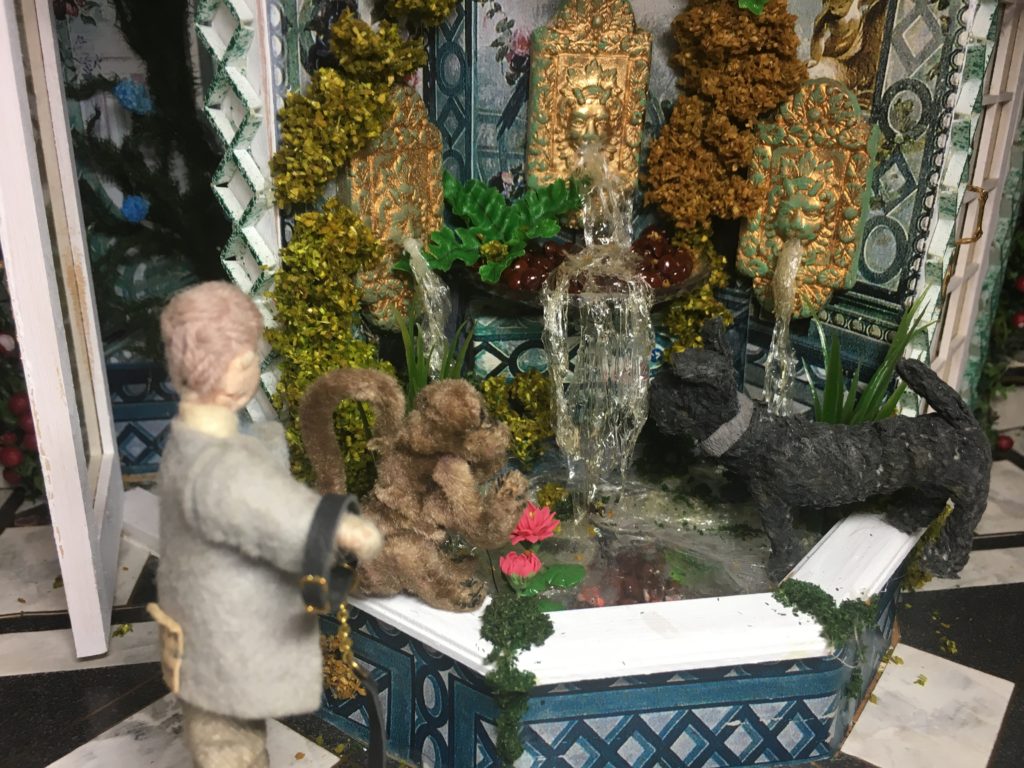 It took a little perseverance to get Cameron back down to terra firma and then to coax Scrag out of the water feature where he was greedily slurping from the cascade. Not that Antonio minded this distraction at all – the marvellously outré Agar Hall water feature should be reclassified as the eighth wonder of the world as far as he was concerned.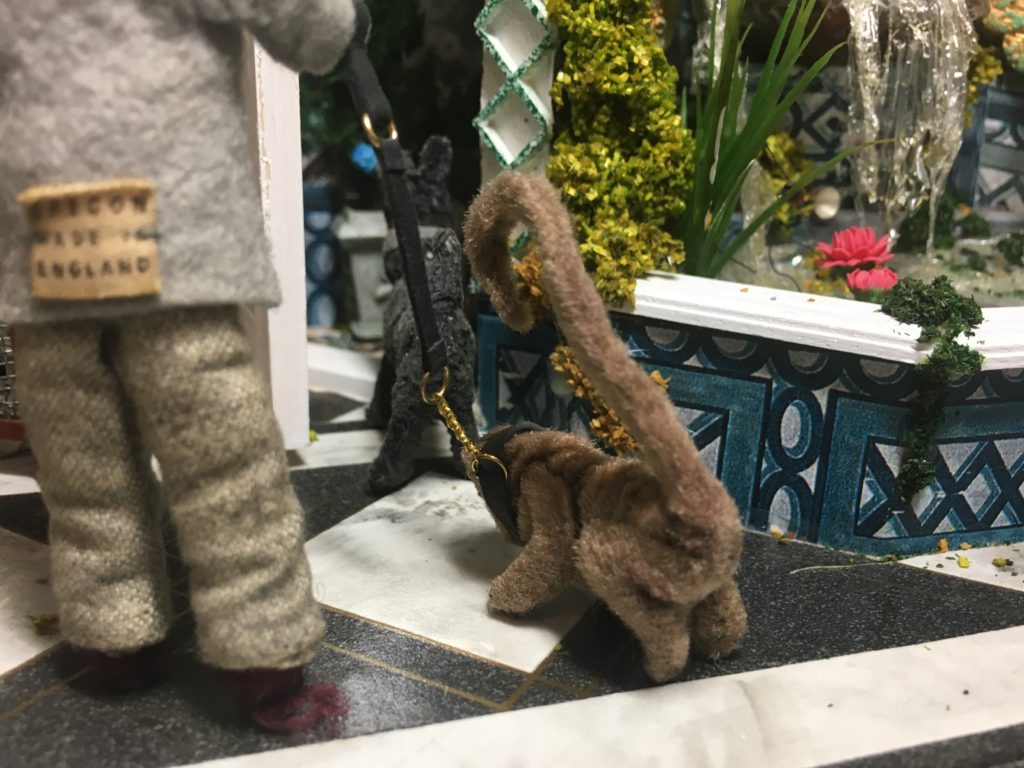 "There now, did you enjoy that, Cameron?" Antonio asked his furry friend affectionately as they headed out of the conservatory and into the main part of Agar Hall, "Who's a clever daddy?"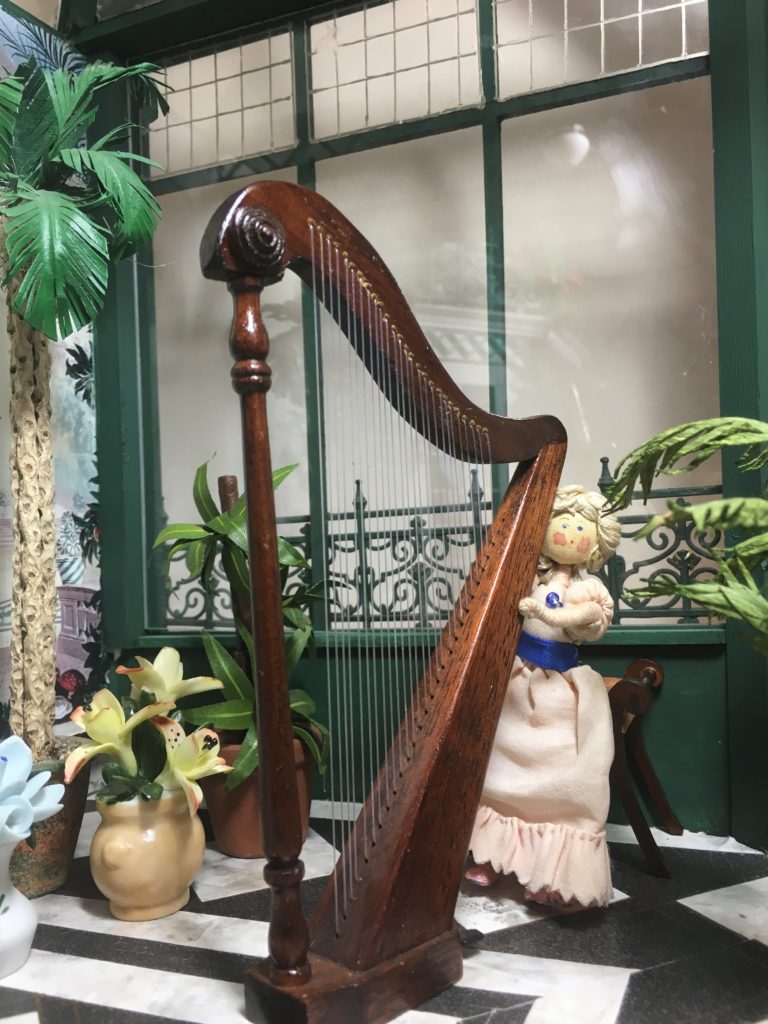 As the door closed behind them, Susan, who had arrived to practice for a recital she was giving that evening, heaved a sigh of relief.  She would certainly have to have a word with Joyce about those shennanigans!
To be continued…
© 2018, Zoe. All rights reserved.