It was now several months since Joyce had shared the news that she was expecting their first child with Rabbie.
To her great relief, he'd taken to the idea extremely well and, once the after-effects of his impromptu 'celebration'  had worn off, he'd seemed to glow with pride and anticipation ever since.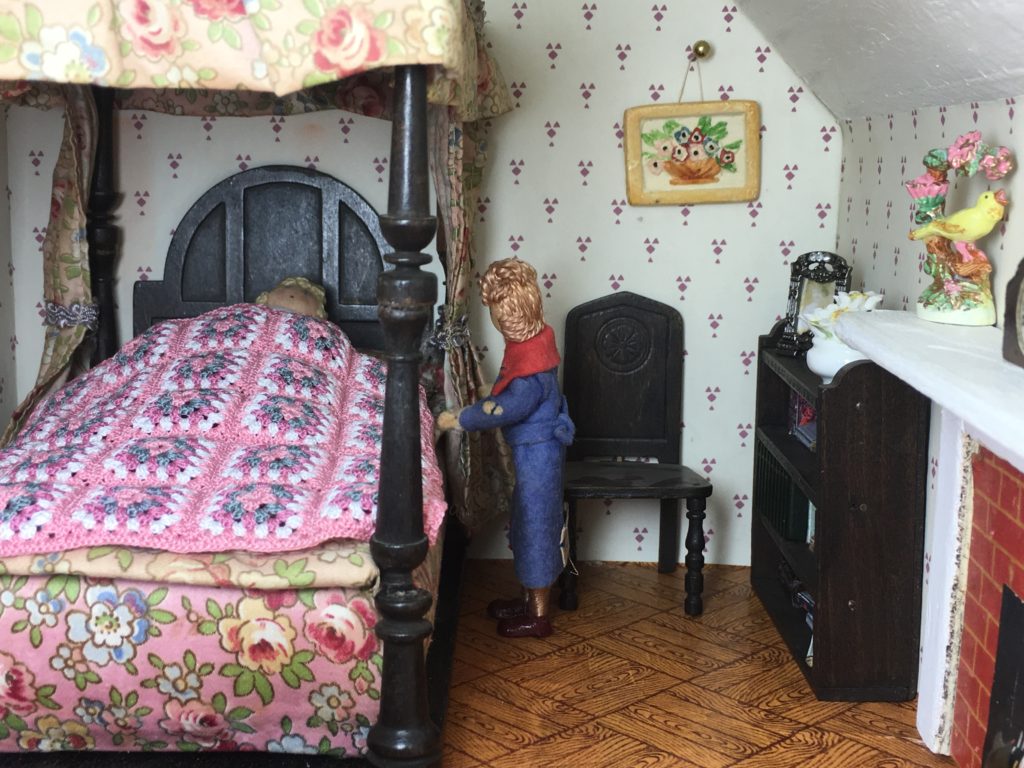 Joyce, on the other hand, had not had an easy time of it, having frequently been laid low with morning sickness and fatigue.  And so it was not without some relief that she awoke one crisp autumn morning, shortly before her due date, with a feeling that things were about to happen.
By the time she'd summoned her sister Doris in order to ask her if she thought she might be about to go into labour, the question was somewhat redundant since Joyce's loud and alarmingly frequent howls of pain said it all.
After uttering a few calm and reassuring words to Joyce, Doris turned and yelled to Rabbie, "Fetch a midwife – fast!'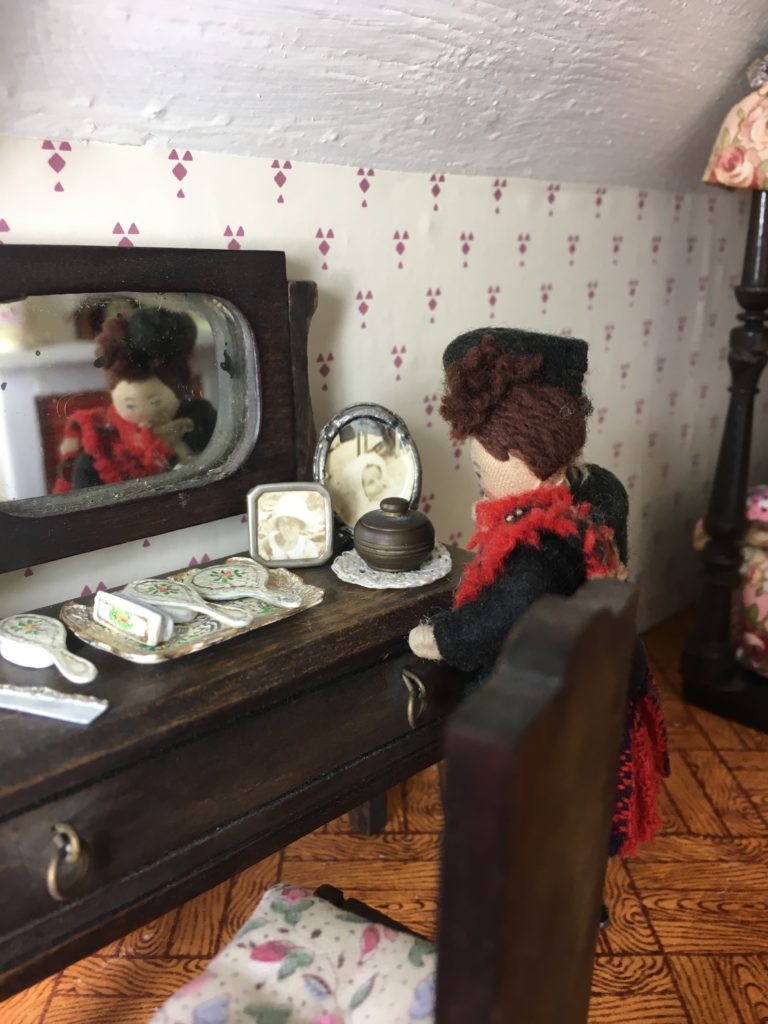 Rabbie, however, was rooted to the spot.  His eye had been caught by a photograph of one of their nieces on Joyce's dressing table.  The smiling face of a small baby and the distressed cries coming from the bed had suddenly overwhelmed him. This was it. He was about to become a father…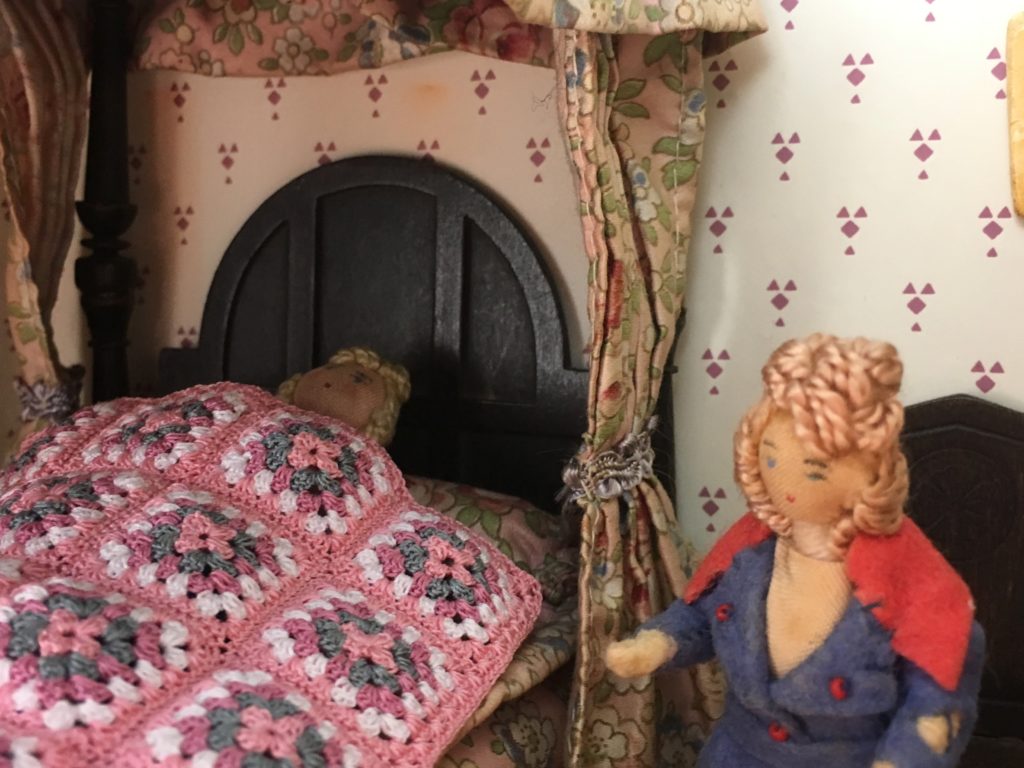 Rabbie's moment of panic was swiftly interrupted as Doris shouted, "Rabbie, if you don't get the midwife here sharpish you'll be delivering this little one yourself!"  That did the trick. Rabbie was off like a shot.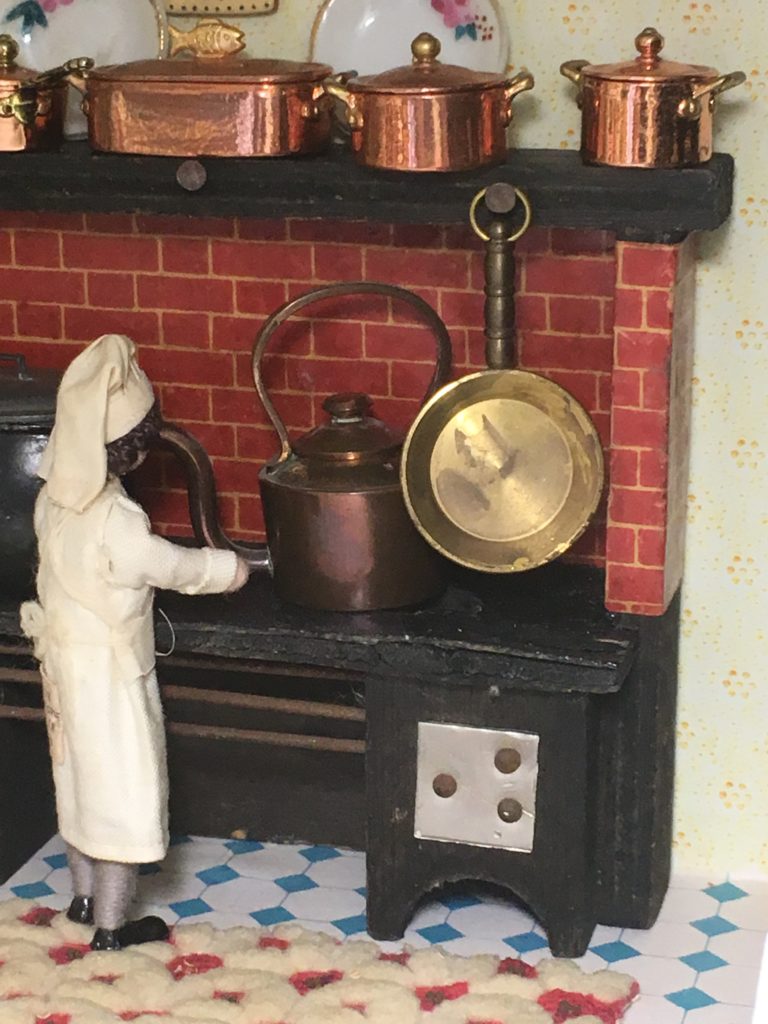 With the arrival of the midwife, it seemed that Agar Hall, and indeed the whole of Grecondale, sprang into action.
In the kitchen, the Hall's new cook Esther was busy boiling up a huge kettle of water as instructed by Nurse Nancy Harm; Grecondale's resident nurse-cum-midwife. "Lots of hot water and towels please ladies!" she'd cried as she'd dashed through the room on her way to the attic bedroom where the stricken mother-to-be lay waiting.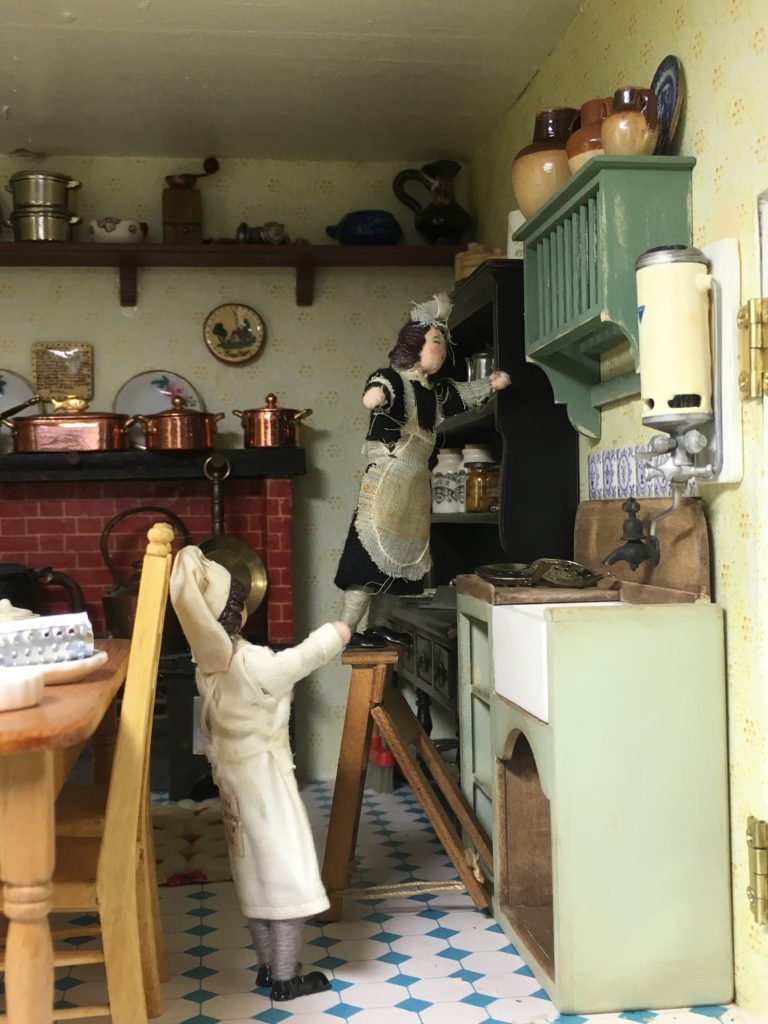 "Come on, Pamela, look sharp, we'll need that large jug on the left there," she urged the equally new and, it had to be said, somewhat slow, maid.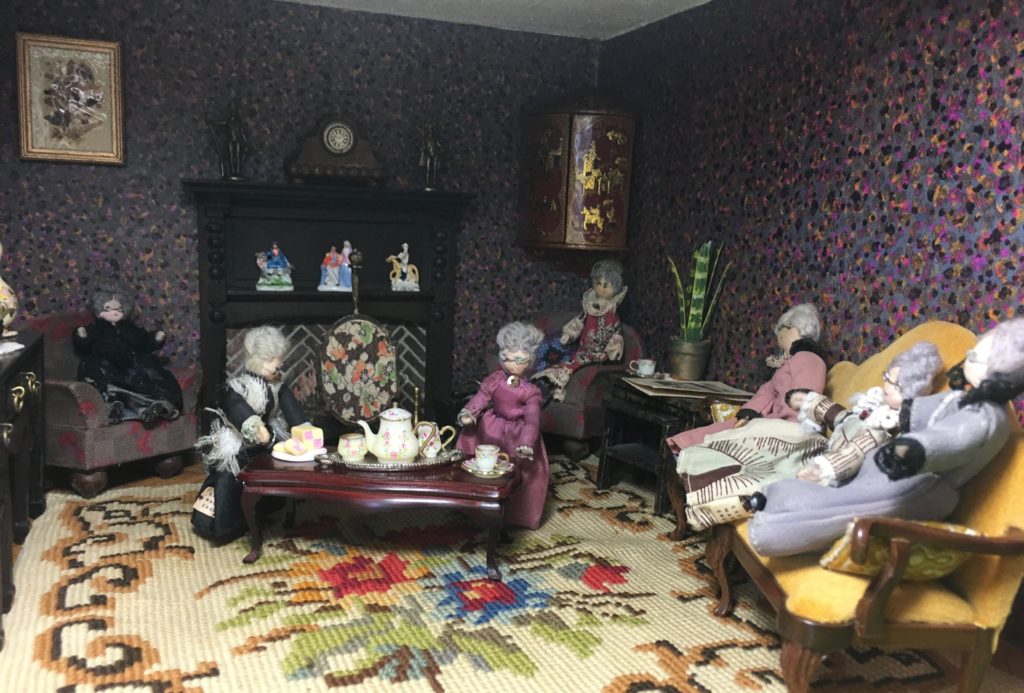 News of the arrival of the midwife at Agar Hall had spread like wild fire and a gaggle of grannies quickly assembled in the members' lounge.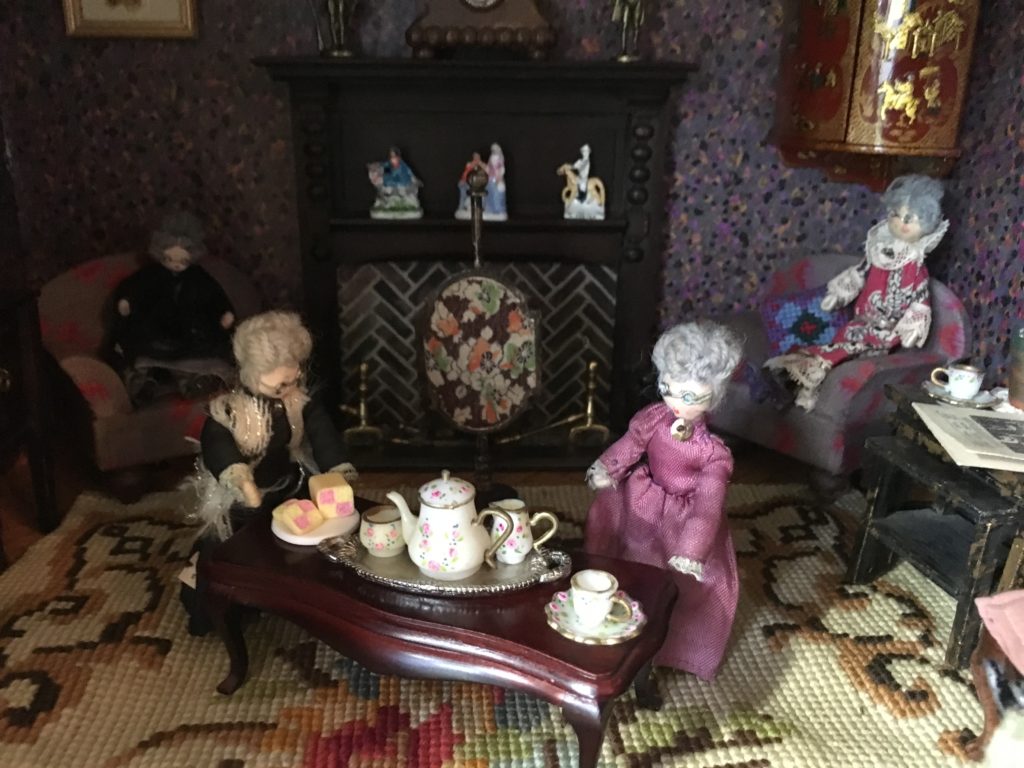 With cook busy in the kitchen, and perhaps sensing an opportunity to sell a few more crucifixes, Dorcas and Kitty were making themselves useful by handing out tea and cake.
"Time was," said Kitty, "we'd have sorted this our ourselves, wouldn't we Dorcas?"  Dorcas nodded enthusiastically, "Indeed, ladies. Kitty and I have delivered more than a few little mites in our time I can tell you," she said, nodding sagely.  "Yes," said Kitty excitedly as she warmed to the subject, "Did we ever tell you about the time that young Una Murpy decided to give birth in the middle of half-nine Mass?"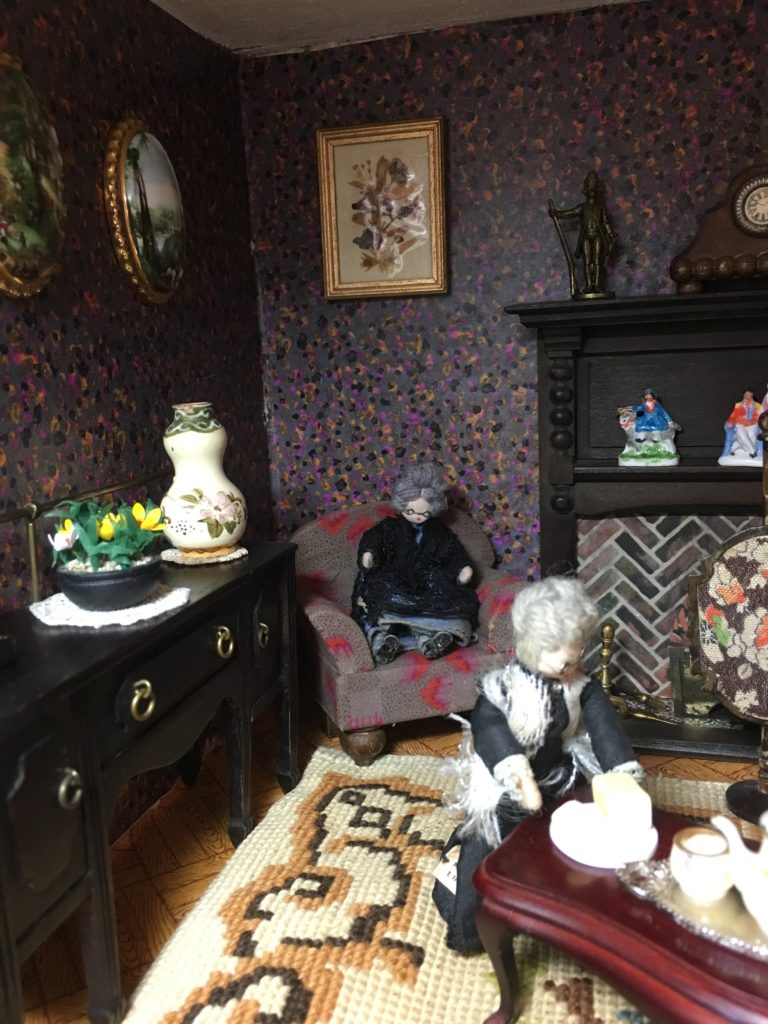 Ophelia had had enough. With her niece's anguished cries to be heard coming regularly now from the attic and with this witless wittering going on down here, she needed something stronger to drink than a cup of tea.
To be continued…
© 2017, Zoe. All rights reserved.